Dashboard
From the Dashboard screen presents information in blocks called widgets. By default, Tania delivers three widgets on this page: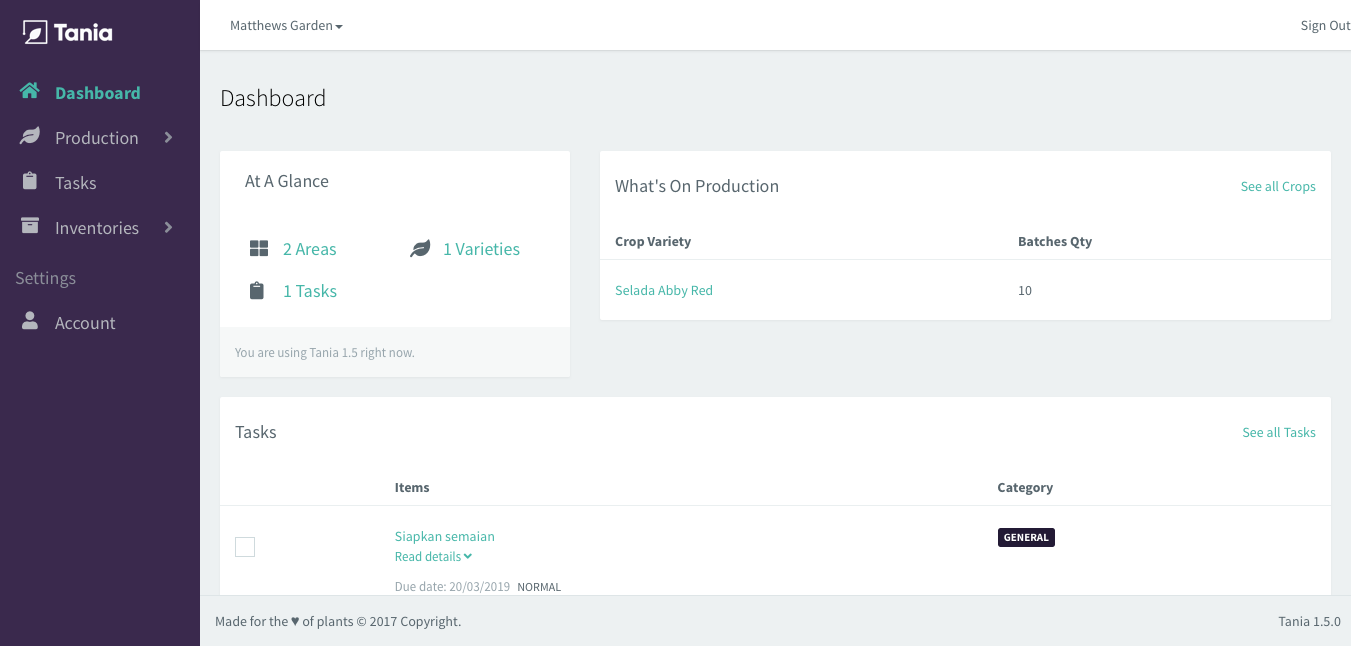 At a Glance
The At a Glance widget provides a summary of the number of areas on your farm, plant varieties you grow, and incomplete tasks you have. The content types are displayed in the form of a link. When clicked upon, it will direct you to the specific area to be managed.
A statement on the bottom part of this widget tells you the WordPress version you're running on.
What's On Production
This widget shows you the plant batches you are currently growing and the quantity of each batch.
Tasks
This widget shows all of the incomplete tasks you need to be doing.